Specification:
Bending
Length : 3755mm
Thickness: Up to 8mm
Shearing
Length : 3100mm
Thickness: Up to 8mm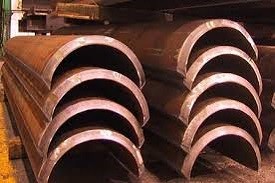 Why CNC Shearing Machines?
CNC bending is one of the process of sheet metal is twisted to an edge utilizing, commonly a V formed punch and bite the dust. The sheet is set between the punch and die which presses down on the sheet. This technique for bending gives an ease system to item 3D shapes from 2D sheets. CNC bending is a suitable for transforming most bendable metals and basically for sheet metal outlines with one or more twists. Simply a couple of cases of are sections, walled in areas, cams, frame, and so forth. There is by and large no unique tooling needed, except for unpredictable plans and uncommon twists.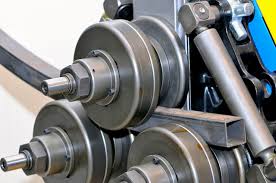 Why CNC Bending Machines?
CNC Shearing and Bending Services, Our CNC bending machines can bend various materials like metal wires, sheet metals, and many more parts. These machines are well known for their features like time control, programmable speed control, direct angle programming, angle correction, etc. These CNC shearing and CNC bending services reduce the need for welds and fittings. We offer these CNC shearing and bending services based on the requirements of our customers and at affordable prices.
Features
The accuracy of the machine is on the shearing length is about +/-0.5mm.

Bending and shearing of the material of different thicknesses immediately withoutburr.

High quality finish. 
CNC Shearing and Bending
With the support of our gifted architects, we have the capacity to offer a subjective scope of Shearing Machine to our customers over the world. We utilize ideal quality material to create these machines, with the help of in fact propelled devices and gear.